We are Embraco Compressor dealers based in Devon. We have the complete range of Embraco Compressor and Condensing Units in stock and available to buy online, direct from us. Embraco Compressors offer a wide range of compressors covering from 2.4cc up to 34cc working with most refrigerant gases, voltages and for any type of application. At Climate Controls you can buy your Embraco Compressor products online or over the phone on 01752 894 777.
Embraco Condensing Units were designed with the most stringent standards of quality and reliability in mind. They are available for a broad spectrum of applications, ranging from 1/6 to 5HP in low, medium and high temperature evaporation application.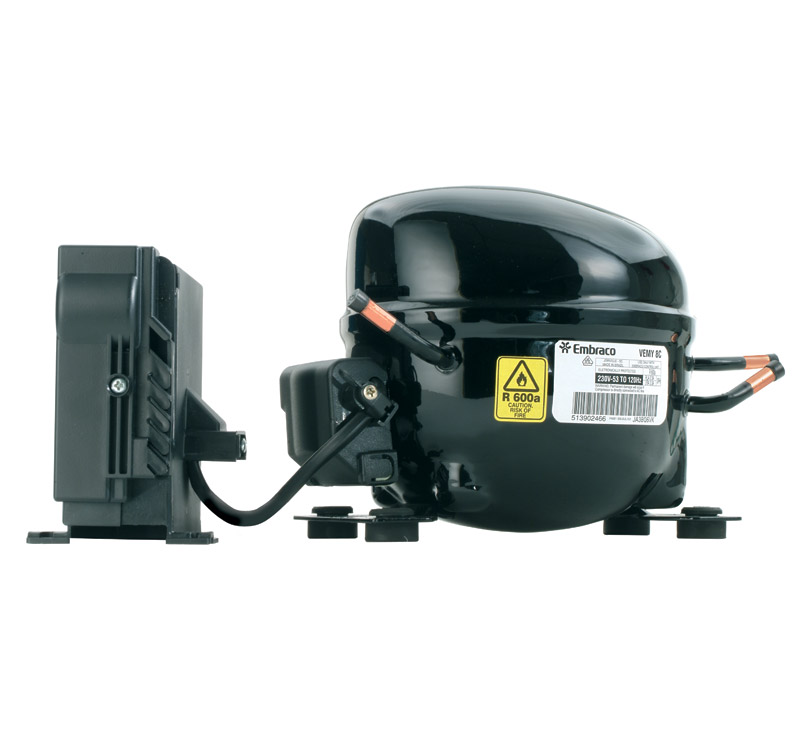 Many of our Embraco Compressor products come with free next day delivery, and can also be collected in store using our click and collect service. We're a South West based supplier of Embraco Compressor products and we can guarantee our products are of the highest quality. Also, with our extensive range of Embraco Compressor products, we're sure to be able cater to all your Embraco Compressor needs.
Popular part numbers from our Embraco 134a HBP range: EMT37HDP RSIR AST, EMT45HDR CSIR AST, EMT6144Z CSIR AST
Popular part numbers from our Embraco 134a LBP Range: EMT22HLP RSIR AST, EMT36HLP RSIR AST, EMT49HLP RSIR AST
Popular part numbers from our Embraco R290 LBP range: NEK2150GK CSIR AST
Popular part numbers from our Embraco R290 HBP range: EMT6152U CSIR AST, NEK6213U CSIR AST
Popular part numbers from our Embraco R404A HBP range: EMT6144GK CSIR AST, EMT6165GK CSIR AST, NEK6210GK CSIR AST
Popular part numbers from our Embraco R404A LBP range: EMT2117GK CSIR AST, NEK2134GK CSIR AST, NEK2150GK CSIR AST