Thursday, 6 January 2022

Everyone wants to be able to enjoy the perfect temperature in their home, all year round.
At Daikin, we offer a wide range of cost-efficient heating systems. Including, amongst others, water to heat pumps, air to heat pumps and air to air heat pumps. All of which offer whisper quiet performance, heating any room to your preferred temperature. Furthermore they will blend perfectly in your own décor.
YOUR BENEFITS
CUSTOMISED SOLUTIONS
We will help you to choose the perfect heating system for the way you live every day.
You can combine your Daikin heating system with a hot water tank, with or without solar support.
OUTSTANDINGLY ENERGY EFFICIENT
Daikin heat pump systems extract free energy from the air to give you energy efficient comfort all year round.
HEAT EMITTERS
Under floor heating, direct expansion, radiators, convectors, etc.
You choose how you want to heat your home.
Thursday, 22 April 2021
Tuesday, 2 March 2021
DAUK reference - E2010342-2
Dear Sir/Madam,
We would like to thank you for continuing to purchase our products. Your custom is valuable to us and we
appreciate your ongoing business and support.
During August, we regrettably had to inform you about a possible SAFETY RISK involving the gas stop valves on
several split outdoor units sold in June and July 2020. When communicating this to you, we asked you to return
these specific units for a replacement. At the same time we received requests for you to continue with a limited
number of installation by taking extra precautions. For these units where a replacement was not possible and
commissioning was necessary - the maximum valve opening needed to be limited to 10 complete rotations of
360°.
As a reminder these were serial numbers in scope for the units sold in June and July 2020. All your subsequent
purchases and our current stock is not in scope.
PRODUCT NR FIRST IN SCOPE SERIAL NR LAST IN SCOPE SERIAL NR
RXA42B2V1B J005014 J005877
RXA50B2V1B J007902 J009213
RXF50B2V1B J118351 J120947
RXF60B2V1B J103912 J104457
RXF71A2V1B J103182 J103541
RXJ50N2V1B J005639 J006203
RXM42N2V1B9 J019734 J022078
RXM50N2V1B9 J050444 J056291
RXM60N2V1B9 J017760 J019708
RXP50M2V1B J012551 J013887
RXP60M2V1B J003746 J004147
RXP71M2V1B J004227 J004642
For your installations in scope that were commissioned –
Daikin has developed a resolution to this issue which will eliminate any future safety risk once
implemented. This involves attaching a special valve cap over the current valve in a secure manner. We
ask you to carry out this countermeasure following receipt of a pack containing all required parts and
tools as well as a labour allowance to be paid in advance.
2. What will be provided for you to carry out the countermeasure
A bag containing the following items will be provided
• special valve cap
• glue loctite 270
• plastic cover
• 2 notification tags with pictograms
• hexagonal wrench
• manual
These items will enable the special valve cap to be secured. A procedure for carrying out the countermeasure will also be provided to ensure that the operation is carried out in the correct manner.
3. Compliance record of activity carried out
A pack containing the special valve cap and Tools will be dispatched. Please see attached list of the units that were supplied to you. A labour allowance, credit note as part of our fuss free Warranty, for £90 per unit to be repaired will also be sent separately.
The repair must be carried out as soon as practically possible with the last repair completed no later than 3 months. (End of February 2021)
To ensure our mutual auditing needs, we have created a central database for you to record when the repairs have been completed- please record your repair details on the following link – https://daikin.formstack.com/forms/valve_failure_repair_check
In order to keep the administration between our companies optimum – as mentioned earlier we will take the unusual step to send the part with the labour allowance. In return, we kindly ask for confirmation using this link to confirm the countermeasure has been completed and these units can operate in a safe manner.
We apologise for the inconvenience this problem might cause to you. If you have any questions or remarks, please contact Daikin UK Service Department or your Sales Engineer.
Yours sincerely,
Mark Dyer
Deputy Managing Director
Thursday, 18 June 2020
People across the nation are making sustainable changes. They're shopping local, reducing their energy usage, and recycling waste. Now, homeowners are looking to change to a more eco-friendly home heating solution. Are you ready to put yourself at the heart of this flourishing market, and lead the UK's sustainable home heating movement? With your expertise, backed by our leading technology and first class training, you can be a pioneer of positive change. https://daikin.formstack.com/forms/sustainable_home_network_introduction
Tuesday, 6 November 2018 | Admin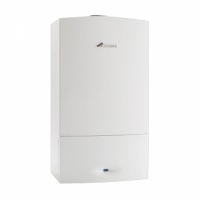 Energy efficiency is fast becoming a key factor for purchase in the HVAC market place for both engineers and end users. The Boiler Plus legislation follows suit aiming to improve the way in which homes in the UK use energy, by increasing the efficiency of their heating systems.

Read on to find out more about the boiler plus requirements.